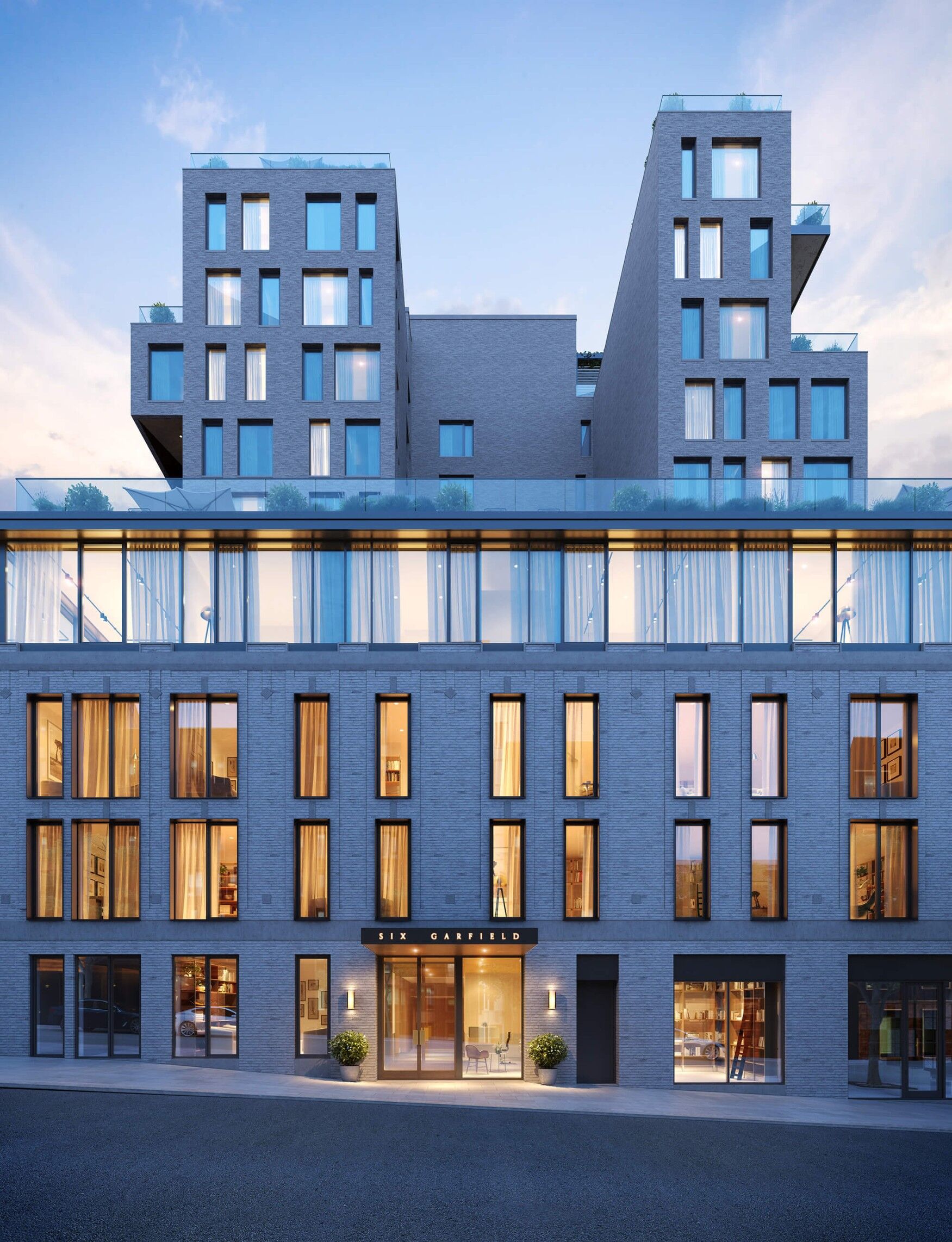 Building
INCORPORATING THE TRADITIONAL MATERIALITY OF PARK SLOPE AND THE INDUSTRIAL IMAGINATION OF GOWANUS, SIX GARFIELD IS GROUNDED IN THE STORIES OF TWO VERY DISTINCT NEIGHBORHOODS. 

"WE SELECTED HANDMADE, BESPOKE MATERIALS THAT EVOKE ELEGANCE AND SIMPLICITY. THERE IS A LEVEL OF REFINEMENT TO AN OTHERWISE RUSTIC QUALITY."
With a warm gray facade, handmade brick tower, and modern cantilevered features, Six Garfield is designed for light and warmth, privacy and openness, the comfort of tradition as well as the excitement of possibility. The DXA Studio designed 12-story building ushers residents through the fully-restored and revitalized custom brick entrance to the attended lobby and abundant amenities beyond. The gilded cantilever extends above providing expansive views of Brooklyn and beyond.
DXA PHILOSOPHY
Six Garfield is the vision of architects rooted in the very fabric of this neighborhood. It's more than a beautiful addition to the skyline: it's a tribute to tradition, friendship, and community. With the building's cantilevered design, handcrafted textures, and refined proportions, DXA has created an example of contemporary architecture at its best. 
meet the Team
A building is more than a structure: it's the story of all the people behind it